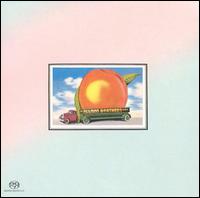 There's times I have absolutely no interest in writing about spunkmouth, eating ass, gloryholes, interracial sex, or handjobs. This is one of those times. I don't even feel like writing about Spring Thomas, which is kinda funny, cause most of the time she's all I ever feel like writing about.
Instead I'm sitting at home, it's Friday night, and the Phoenix Forum – the internet porno industry's big deal convention where people from all over the place come to where I live and networknetworknetwork – is happening less than a mile away, and instead of being there, I'm home, with absolutely no interest in going to CCBill's party where internet porn girls are probably dancing topless at some bar on Mill Avenue and the drinks are free (CCBill is paying for them).
Oh, sure…I was there all day, and sure, I networked…whatever that means. But that sort of shit is tiring, and I'm pooped. Too pooped to drink more and look at more nekkid girls. I got to watch all the Lightspeed girls play dodgeball in the nude, so I think I'm all good.
Maybe I'm just in one of those moods. I fall into it every now and then, mostly when I'm kinda on the edge of melancholy, and a blue funk is coming up. I have no idea why it comes on, but I think it's a natural part of life, and I accept it. And when it's about to hit, I find myself over my turntable, listening to as many records as I can…and I always end up with a particular record in hand. And before I get to specifically what record that is, I have to preface what I'm about to write with this: I have no real interest in the band about I'm to write about; I don't listen to anything else they've really recorded…ever; and, in fact, if someone, say, 5 years ago would have told me I would have any sort of interest in this band, I'd have laughed at them.
The Allman Brother's record Eat A Peach is spinning, specifically on side 3, and I've listened to it now 4 times tonight…twice before I started writing this, once while I thought hey, maybe I should blog about side 3 of Eat A Peach, and now, I'm playing it again, while I blog, as loud as my old tube amp will let me play it. I'm sure I'll play it two or three more times before I'm done.
Side 3. For the few of you still listening to records, you know what I'm talking about; for everyone else, it's the five songs that start with "One Way Out" and end with "Little Martha".
Sometimes I hate admitting to being addicted to vinyl, cause there's this kind of snobbery now that comes with that territory – both a musical snobbery as well as the one almost all audiophiles carry with them. And I poo-poo both every chance I get. I like records because that's what I listened to growing up. That's about it, really. I like their oversized packaging, cause since 1985 I've been buying CD's, and you know they're way smaller than a 12 inch record, and I really like gatefold packaging (the records that fold out when you open them) and I love the booklets and shit they put in there, and the a lot of the art work and liner notes and pictures that came in the gatefold, cause now all that shit is gone with CD packaging.
Well, most of it, anyway.
But what I need to talk about is Eat A Peach, and specifically side 3, cause there's a great story behind the record, and I think side 3 encompasses everything that's great about the record…a record so great Rolling Stone threw it in their top 100 list of all time…if that sort of thing means anything to you at all.
"One Way Out" is all about infidelity, and being lonely, and it's something I think we all know about; "Trouble No More" a Muddy Waters cover song that, if you know about Muddy Waters, doesn't need any more commentary than that; "Stand Back" is about failed relationships, and again, something we all know about; "Blue Sky" does an about-face on the previous three songs, celebrating love and relationships; and the final song, "Little Martha", is Duane Allman's acoustic masterpiece, and he's its sole author…something that's never happened on an Allman Brothers' record before or after.
Ending side 3 with that song was Greg Allman's tribute to his brother Duane, who was killed not too long after it was recorded.
Of course I can't be sure of that. But I do know that Duane was killed while they were making this record, riding his motorcycle in Georgia, where he lived…something I'm sure he loved almost as much as playing guitar, and it's said Duane wrote "Little Martha" for a groupie he was banging at the time, after Jimi Hendrix showed the song to him in a dream…and it's named after a little girl who died seventy some odd years before Duane did; they both ended up in the same cemetary.
I dunno how much of what I learned about "Little Martha" is true, but listening to that song, and imagining that everything I know about it is true…well, maybe it's the reason I'm not out looking at topless porno girls while CCBill buys me booze.
And somehow, as a whole, side 3 pulls me out of where my blue funk, and makes things seem a little better, and I think it's all cause of that about-face that Greg pulled with "Blue Sky" and "Little Martha".
OK, I'm all done, and so is side 3. I promise, tomorrow, to get back to cum splattered girls and greasy, gooey handjobs.
I promise.